Link Building: Quality vs Quantity
What means link building?
In the SEO field, link building describes actions aimed at increasing the number and quality of inbound links to a website with the goal of increasing the search engine rankings of that page. Link Building is one of the SEO strategies that help the most with the ranking of a website in search results. Of course, it is necessary to know how to develop it in the correct way to be successful.
Backlinks are a signal to Google that the site they point to is a high-quality, trustworthy resource that can be referred to.
Back linking to increase your Google ranking
Search engines consider backlinks as a reference or an indication. For example, if a website that ranks well in Google and is considered to be a good quality page links to your page, the tendency is for the search engine to trust your website more. This makes your site gain authority and increases your chances of ranking good in Google.
This happens when people do not have knowledge about how to handle Google platforms.
Importance of backlinks: quantity or quality?
The quantity and quality of the backlinks will impact the website's authority and therefore the Google ranking. The idea is that they generate as much organic traffic as possible to get the first place in Google.
The number of links: In general, a high number of backlinks shows Google that your website is an authority to the audience. However, it is not necessarily true that the more links you have, the better your ranking will be. This is because not all links are created equal. There are low-quality links that lead to unrelated or unnatural posts; this type of links can generate a penalty to your website. It is true that in back linking there is a relationship between the number of links and the highest positions, but it is not just about numbers. Backlinks must be relevant to build credibility. Low-quality links hurt your page instead of helping it rank.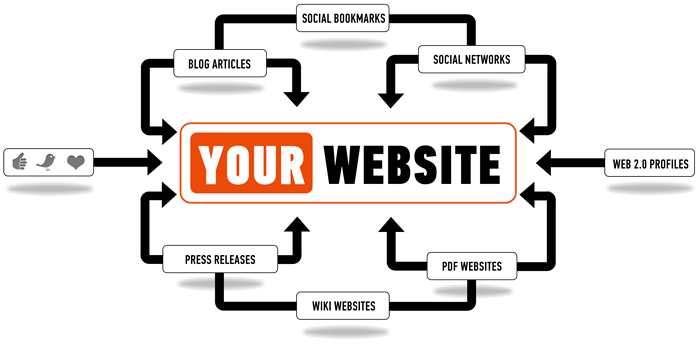 Back links Quality: the good quality backlinks come from other websites with high domain authority. It allows you to take advantage of the trust of these sites and help to increase your website positioning. Higher link quality will get your page to the top spot and generate more traffic. For that, a solid back linking strategy is necessary as part of the SEO optimization plan.
For example, one high-quality link from a newspaper may be worth a hundred low-quality links from a blog. This does not mean that in back linking, one good link is worth more than a hundred bad ones. What happens is that a hundred bad links end up hurting the popularity of the website. Nowadays getting quality links is no longer optional, it is a priority.
Is it better to have quantity or quality of links?
Google likes backlinks from trusted and authoritative sites, over those that are less trustworthy or unknown. The PageRank evaluates the quantity and quality of links pointing to a page. In this way, it determines a relative score of importance and authority based on the quality of the links on the page.
For this reason, the quality prevails over the quantity of the links. Quality will boost audience reach and trust as it demonstrates recognition of authoritative sites. The more quality backlinks your page receives, the better positioned it will be in search engines.
Are you looking for a SEO agency in Hong Kong?