Email: contact@arcopix.com
WhatsApp HK: +852 5378 6039
WeChat ID: ARCOPIX_HongKong
All the members of our SEO company in Hong Kong are experts in computer sciences. We are registered Google partner!
What is included in our SEO services?
Our main goal is to bring your website to the top of Google. 
Meet part of our SEO team in HK
IT HEAD – SEO Expert
MS, Computer Science
Ecole Polytechnique Savoie
mark.heller@arcopix.com
HEAD OF SEO 香港SEO服務
MS, Computer Science
University of Melbourne
raymond.cheung@arcopix.com
HEAD OF SEO SERVICES
MBA Marketing
University of Cambridge
philippe.leconte@arcopix.com
SINCE 2012 - GROWING WITH OUR CLIENTS.
We maintain long-lasting and mutually beneficial relationships with all our clients. We are all in the same boat. If our clients do well, we also do well.
Arcopix decided that quality and transparency would be the values that guide the relationships with our clients. And there is no one better than our clients to tell you about us!
Please find below some of our clients testimonials in Hong Kong. When we started working on their SEO, their initial Google ranking was very low. Most of them were on the page 10 of Google. After a couple of weeks of work done by our SEO team, their website started to rank on the page 1 or 2 of Google.
By now, all of them are on the 1st page, with many keywords ranking FIRST on the search results. We managed to bring them much more traffic and more leads.
At the bottom of this page, you will see some of our current clients.
"Arcopix delivers results. I was very impressed by their responsiveness, professionalism, and integrity. Mark operates with a focus on the client objectives. Throughout my many conversations with Mark, he remained very professional. Their SEO advertising is pretty affordable, which is a plus."
"Couldn't ask for more. Great service. Raymond was really helpful. My website went top 3 for several keywords. He also created a PPC campaign for us. I have been with them for 2 years now. Also, Raymond always reply my emails very fast, even during the weekend. I highly recommend them"
For website design services:
ARCOPIX is a full digital marketing company located in Hong Kong, we specialized in SEO and PPC services in Asia. We offer SEO in English, Chinese, Korean, Japanese, French, Spanish and more. Check our SEO company in Singapore.
Design for SEO
At Arcopix we know that Google cares about good designs. We will work to optimize your website, ensuring that it follows all Google guidelines.
Development
Google prefers when a site loads fast and is perfectly responsive for all devices.

Digital Marketing
Our expertise in on Google Optimization. And with Google, content is king. We will improve your UX and average time on site.
SEO in many languages
We can work on your SEO in Chinese (traditional & simplified), English, Japanese, Korean, French, Russian and Spanish.
eCommerce SEO
eCommerce sites need to be at the very top of Google to prosper. We can work with Shopify, Woocommerce and many more eCommerce websites.
Help & Support
You can contact our team 24/7, we reply to emails in less than an hour. Additional you can send us a message on WhatsApp.
Google penalty removal services:
Some of the companies we've done SEO/Marketing for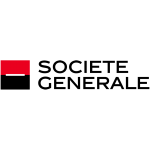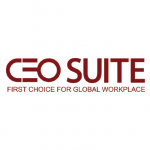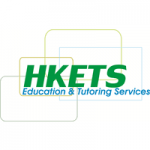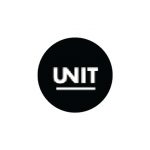 What is SEO? Explained simply.
First, SEO stands for Search Engine Optimization. The goal is to help your website rank in the top 3 of Google.
Now imagine you need to find a plumber urgently, you go to Google and type "plumber in Hong Kong" or "best plumber in Hong Kong", Google will show you 10 websites on the first page. Those 10 websites were chosen by Google because they are very well optimized for SEO! 
As a result, these websites receive the vast majority of views from potential customers. If your website is not SEO friendly, then Google will never show it on the 1st page. 
Do I need SEO for my business?
If you want to grow your business, you will need to invest in SEO. Unless you are first already! Implementing an SEO strategy will also help to build credibility for your brand or business. 
Arcopix is a Hong Kong SEO agency that can help you achieve your digital marketing goal fast. Contact us if you require Google penalty removal services.
How long will it take to be on the 1st page?
This is a very valid question. The time will depend on several factors such as your current position, the difficulty of the keywords, etc. For example, we have one client (as shown in our case studies) that we ranked first for "best female photographer Hong Kong" in just 1 week. 
Here is an analogy, imagine you are starting to take tennis lessons, after one week you will hit some balls, and after a couple of months you will be able to play a small match. Later on, you will probably win some competitions. SEO is similar, in a few weeks you can see some results, but it gets better and better with time. Optimal results are realized with sustained attention.
We can guarantee you something, your website will rank much better in just a few weeks after we start to work on it. Our digital marketing company in HK will improve your current ranking by 50% in the first month, if for example your website is ranking 60 on Google right now, we will bring you to the position 30 in 1 month.
Furthermore, Arcopix will not force you to sign a yearly contract with us.
What are the benefits of doing SEO?
Your website will rank higher in search engine results (Google, Yahoo, Bing, etc.)
More potential clients will visit your website, being in the first page of Google will generate web traffic. 
More visitors often become more sales.
Brand awareness among the Hong Kong population or around the world.
Arcopix will provide the best services at a reasonable pricing.
What are the "keywords"?
Well, to explain this faster, we will use some examples. If you own an online shop that sells pet food in Hong Kong, then you would like to be first on Google for: "online pet food hong kong" or "buy pet food online hong kong". Those are KEYWORDS. They are the best phrases to find your website on search engines. We will help you find the best keywords, the ones that bring the most traffic.
When should I start to do SEO? Before or after my website is built?
If you had hired us to make your website, then we would have built it from the beginning with the best SEO practices.
Most of our clients already have their website created before they hire us. This is NOT a problem, we will work on your website optimization, applying our expertise so that you rank on the 1st page of Google – fast… Arcopix is expert in SEM and Search Engine Optimization. 
What is pay per click or Google Ads?
PPC is when you pay google to advertise your website, you pay per each click you get (Pay Per Click). This is one of the most used Digital Marketing strategy. Also called, SEA (Search Engine Advertising)
Arcopix offers very affordable packages for PPC and Google Ads campaign management.
SEO vs Google Ads
SEO is a more reliable long term solution for marketing online. Google Ads is a short term solution, if you do not master it, it can cost you a lot more than SEO. Something to take into consideration is that little by little more people are using applications to block ads on their laptops or phones, meaning that if you are exclusively using Google Ads, some potential customers will not see your website. Our SEO consultants and specialists can help you elevate your website to the first page of Google.
If you wish to build your business brand and gain web traffic for the long term, SEO is the way to go. If you prefer immediate results, PPC, or Ads is the best for you.
You can also consider using Google Display Advertising services to boost your marketing and sales.
What industries do you work with?
We work with every type of industry you can imagine. Here are some of the most common examples we have in our portfolio in Hong Kong:
Dentists
Lawyers
Accounting firms
Online shops
Health food
Wholesalers
Restaurants
Photographers
Educators
Some of our SEO clients in HK
Link Building: Quality vs Quantity What means link building? In...
Read More
Any SEO related question?
We are always happy to speak with new company owners in the Hong Kong area. Please do not hesitate to contact us with any Google Ads or Search Engine Optimization Hong Kong related questions.